"The fact is, I am a Texas singer songwriter, in the music that I play and compose. Though my work may not fit the exact definition of the idiom, it defines who I am.
When it all boils down, I am a folk singer..."
To hear what it sounded like on the night click on the photo below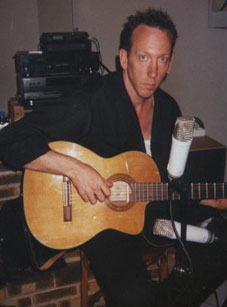 Born in Brenham, Texas, between Austin and Houston, Smith initially established himself as one of the most promising young artists in the progressive company camp, in league with the likes of Lyle Lovett and Nanci Griffith. After receiving strong notices for the folkish country of 1988's Darden Smith, produced by Asleep at the Wheel's Ray Benson, Smith showed the "don't fence me in" spirit that has continued to mark his career, teaming with British rocker Boo Hewerdine for 1989's Evidence.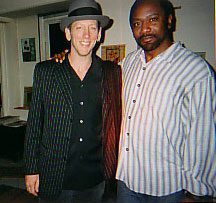 Darden & stand-up comedian Reginald D. Hunter
22 nov 2004