Darden Smith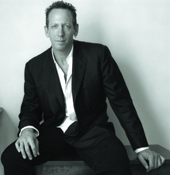 Bio

Where the careers of so many Texas singer-songwriters follow a straight path, the artistic progression of Darden Smith fills an ever-widening circle--as the release of his most musically adventurous and ambitiously crafted album to date attests. On this successor to 2002's Sunflower, which earned the Austin-based artist his strongest critical response in more than a decade, Smith continues to explore the creative synergy of tradition and technology, acoustic and electric, East and West, roots and branches, body and spirit. The result is a song cycle that is as rhythmically insistent as it is disarmingly intimate.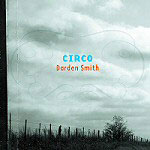 "To me, Circo is the latest progression in the direction I've been going for a few years," explains Smith. "I think it began when I started listening to Gilberto Gil and some other Brazilian music. Now, I can't play Brazilian music, and I wouldn't try, but I love the way it combines a traditional sound with a modern sound. Even when the music is quiet, there's a groove that moves. I bought a nylon string guitar in 2000, and that led to a shift in how I play and write."

Originally intending to call the album Hands on the Wheel, after a song he wrote for his daughter, Smith changed the title when a photographer friend sent him a shot of a Mexican circus trailer with "Circo" written on it. "I thought, wow, that's an even better title," Smith remembers. "There's that sense of the circus of life in it, and a lot of these songs have circular themes, like `Turning to You,' `All Around You' and `Hands on the Wheel.'

"And then I started thinking about the circular quality of this record, in that a lot of the people I've worked with on it I've known for such a long time." Reuniting Smith with co-producer Stewart Lerman, the album features stalwart vocal support from luminaries such as Jim Lauderdale, Kim Richey, Boo Hewerdine, Suzzy Roche and Shawn Colvin, with bassist Roscoe Beck, drummer Sammy Merendino and keyboardist Michael Ramos reprising their key instrumental roles from Sunflower.

The first sounds the listener hears on the album-opening "What Are We Gonna Do" are the steel guitar strains of Lloyd Maines (co-producer of the Dixie Chicks and father of that trio's Natalie Maines) soaring above the sophisticated, percolating percussion of Merendino. The steel guitar is as steeped in the heart of Texas as the rhythmic loop is reflective of the latest New York studio technology, yet the two combine to complement a musical narrative that comes straight from Smith's soul.

"I definitely write songs from a Texas perspective, from that tradition of having a story," he says. "I grew up learning to rewrite Guy Clark songs, and I'm very proud of that. I don't feel that I have a lot in common with what is commonly known as Texas music, just from a sonic standpoint.

"I love the ways that technology has opened up possibilities in music, especially when you're working with people who know how to play the machine instead of the machine playing them. You're just using the tools that are available to you, and there's an amazing warmth and a hypnotic quality you can get in from today's technology. And the soft, round sound of the nylon-stringed guitar gives the machines something to lean up against."

Born in Brenham, Texas, on the rural expanse between Austin and Houston, Smith initially established himself as one of the most promising young artists in the progressive company camp, in league with the likes of Lyle Lovett and Nanci Griffith (who provided guest harmonies on his 1986 indie debut, Native Soil). After receiving strong notices for the folkish country of 1988's Darden Smith, produced by Asleep at the Wheel's Ray Benson, Smith showed the "don't fence me in" spirit that has continued to mark his career, teaming with British rocker Boo Hewerdine for 1989's Evidence.

Though subsequent efforts such as Trouble No More (1990) and Little Victories (1993) expanded his following among rock fans while taking Smith further from his roots, his musical progression has brought him full circle. He considers Sunflower (which was his first release for the Dualtone label) as almost a fresh start, a creative triumph that emerged from a period of adversity and unsettling transition, both professionally (he'd lost his management and previous record deal) and personally.

"My marriage fell apart and my career fell apart, and I started asking, `What's the point?'" he says. "If I'm doing this for the money, well, the money's pretty tenuous. If I'm doing it for the prestige, well, that's pretty shallow. Even into my mid-30s, I was trying to be cool with my music rather than being completely truthful. They tell you as a kid that it's always easier to tell the truth, and I learned that it's true. Most of the songs on this album are not very fictional. I find that the circus of life is way more fascinating than anything I could dream up."

As with Sunflower, there's a spiritual dimension to Circo, with highlights including the transcendent "Rise," inspired by the death of Smith's nephew, and the provocative "One Hundred Ways to Kiss the Ground," which will likely be interpreted in light of the September 11 tragedy, though it was written the year before.

"I used to be uncomfortable writing about spiritual matters, but my personal way to view God or whatever is that everybody's looking at the same tree," he says. "We're just on different sides of it. What are we arguing about? To me, religion is all about questions, not answers."

As for more intimate ballads such as "We Make Love So Hard" (written with Kim Richey, who provides harmony) and "Shooting Star" (written with Michael Ramos and Abra Moore), Smith continues to strike a universal chord with material that is pointedly personal. His songcraft shows the same affinity for melodies and chorus hooks that has marked his music from the start, yet his writing has plainly progressed since he was a kid looking for a hit.

"What I want out of being a musician now is totally different from what I wanted in my mid-20s," says Smith, who turns 42 on March 11. "I'd always envisioned making music for a long time, but I didn't know that I'd enjoy it more and more as I got older. Over the last 10 years, it's the surreal quality of life in general, and life as a musician in particular, that keeps me going."