laughing matters celebrates 10 years of stand-up comedy in paris



David O'Doherty
comedian, philanthropist and
1990 East Leinster U14 triple jump bronze medallistµ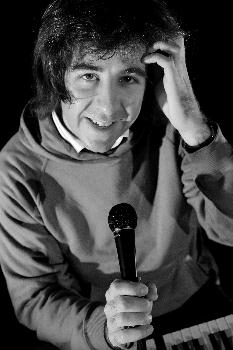 stuart mcalister's comedy catches
La Java
105 faubourg du Temple Paris 10
wednesday 5 October 2005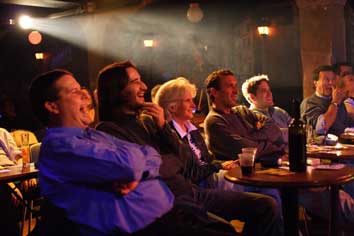 'The most wonderful stand-up show I have ever seen." Daniel Kitson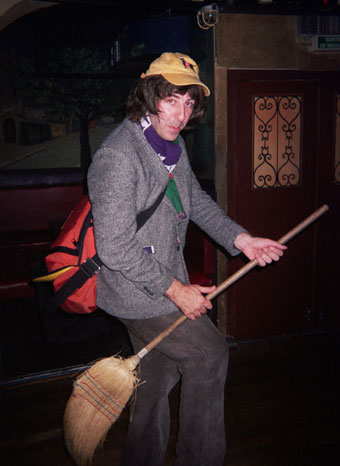 and he'll clean up afterwards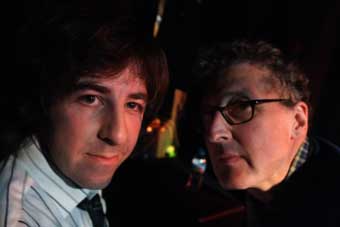 Yet another of Ireland's top stand-up comedians was nominated for,
though not winner of, the Perrier Best Newcomer Award in 2000.
He rose above his disappointment by writing a children's book "Ronan Long Gets it Wrong."
Published by Mammoth in 2001 it has been read by children of all ages and adults with children too young to read. Amongst the prizes that this 29 year old Dubliner has managed to put on his mantle-piece are Channel 4'TV's So You Think You're Funny? Award and Hot Press Irish Comedian of the Year. Such glittering trophies resulted in him being asked back to his old school a to give a talk to the fourteen year olds.Subsequently he was given a weekly segment on a kids' science show in the character of a bemused physics teacher forced to teach the senior syllabus through the medium of hip-hop. On stage David is known to ponder a bit and play some quirky songs on a vintage Yamaha Portasound keyboard. He has also been known to repair the bicycles of audience members, though not on stage. According to Chortle he produces some of the most joyful stand-up comedy known to man and child in his life-affirming show. "A thoughtful and original show." says The Times
whilst The London Evening Standard claims "He has an ear for a clever-cute line and a wry poetic lilt. Some shows leave you shell-shocked, O'Doherty will leave you beaming."

reviewer: Charlie , UK
Friends had bought tickets for this show, so I had absoloutely no expectations at all. I wasn't too sure at first,
as he seemed nervous, but once he got going it was hilarious. I highly recommend this show,
I'd pay just to hear those songs again!

reviewer: Samie Lord, United Kingdom
I loved this. He had great stuff and it was really nice to see a comic that didn't spend the hour talking about how crap the world was. The songs are brilliant!

reviewer: Andrew.T., Edinburgh
What a great show. Saw him last week and knew as soon as he apperead that
this was going to be a great show. Well worth going to see.

reviewer: Wee Jock Poo Pong McPlop, Scotland
This man saved the evening for me having just watched an hour of drivel from
another "comic". David O'Doherty is absolutely brilliant and his act is
superb. This guy is highly recommended, go see him now!!!!!

reviewer: Kevin, United Kingdom
I don't think I stopped laughing during the entire show. The Casio keyboard from the
1980's was a nice touch as well.