Testimonials from the class of 2008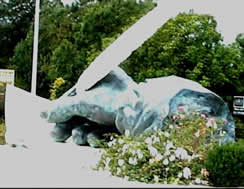 Bonjour Karel,
I must say it was an immense pleasure to be part of the adventure,
all things concerned.
The main one is that we have a lot of new friends now.
The videos are very nice and put us back in the mood
Gabriel Yacoub & Sylvie la Bergere
Hey Karel,
Thanks again for having me down to Rochefort. It is always a pleasure to be down there playing bass for anyone who'll have me, plus getting to sing a few. The Temple was great especially with BJ getting a pedal steel in time. Quite a different take on things and to an appreciative audience who weren't scared of disonance!
All the best,
John Lester
Dear Karel,
After those four days in heaven,return to Paris and the reality is very hard!It's been such a great moment.Thank you for having me there.Thank you so much for making this exist.It is precious.
kisskiss
Chloé
Hi Karel,
Thank you for a fabulous weekend of music and food and good company! We were both really impressed by the way we were looked after, from being picked up and dropped off at the airport to the lovely hotel and the friendliness of absolutely everyone there. It's not always that you feel so valued. It was also brilliant to meet other musicians from around the world and hear they way they not only play their music but interpret ours. I'd forgotten how much I like France and the French people in general; I listen to a lot of French film music and Fanny recommended a film, Les Demoiselles de Rochefort, (please pass on my thanks to her too).
Best wishes
Helen McC
check out http://www.mccookerybook.com/blog/
Dear Karel,
Thank you for having me and Rich at your festival this year.
I loved playing in the garden and made some good contacts.
We rode to Paris in the train with Mr. France Culture and had an impromtu concert on the train, (Rochefort style. . .)
Thanks for putting together such a cool festival
See you soon,
Marie-Juliette Beer
Thanks Karel, it was great! Never enough thanks for this year...
I had a great time and played with some fantastic people,
Bet you're missing us already- not!
I foolishly left my Elf cap at the Poudriere,
I hope someone may have found it
Lots of love,
Ronnie xxxxxxxxxxx
Merci Karel
Ton festival est classe
Renaud Pion
What a magical time we had at the festival!
you were right about it being a blast.
Love & thanks,
Gabriela

Hi Karel,
I just want to thank you for an unforgettable 3 days
and for giving me the opportunity, i really appreciate it.
I hope to see you in Paris in Oct/Nov.
Kind Regards
Nibs

Well.... I'm glad to see that all went well and am totally bummed that I couldn't be there! Looks as though it was fun all the way...
Again, thanks so much for your understanding re my absence.
It's very rare that I miss gigs and I was really looking forward to your festival. Can I be first on the team sheet for next year?
Karel
Thank you for a wonderful weekend
Well done to yourself and everyone involved