Ryan Adams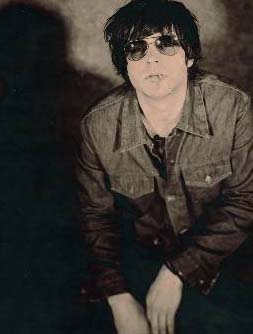 Aux Etoiles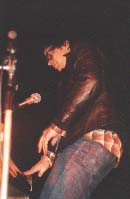 61 rue du Chateau d'Eau Paris 10
Monday 14 May 2001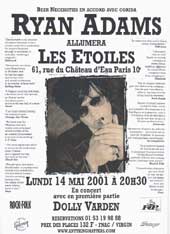 etoiles set list
my love for you is real - to be young - avenues - he knows my name - winding wheel
sweet lil gal - don't ask he for the water - aint no sun - amy
dreams of a working class - dance all night - baby i'm a fool for you
oh my sweet carolina - you should be so lucky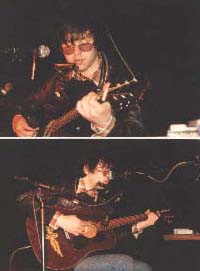 première partie :
Dolly Varden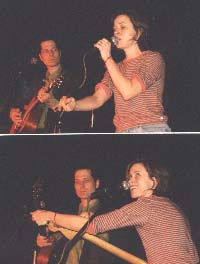 Mojo "Heartbreaker" review :
First solo album from frontman of acclaimed insurgent country band, Whiskeytown - not to be confused with almost namesake Canadian soft-rocker.

Adams started a country band, he once sang, "because punk rock was too hard to sing". He's made a solo album because a heart's too easy to break. Haunted and hurting, this is an album about love - expressing it, suffering from it, wanting to die without it - and that naked, human three-in-the-morning feeling when the empty bottle starts talking back to you and the difference between love and lone is no difference at all. "When you're young you get sad, then you get high", goes the affecting To Be Young; but where his legendary Keef-meets-Gram excesses gave Whiskeytown its blend of swagger and sorrow, here (punkabilly Shakedown On 9th Street aside)there's little swagger.
But, though quiet and spare (producer Ethan Johns subdues the backing band into hushed sympathisers), it's impassioned, lyrically and melodically. Living in New York since the last Whiskeytown record until his recent departure for Nashville, Adams studied piano and composition, and it shows. New York shows too in the retro coffee-house flavour of its early-Dylanesque folk and intense harmonica . Guests include Gillian Welch, Kim Richey and Emmylou Harris - the latter, the undisputed queen of heartbreak, making a Gram-esque classic of the superb Oh My Sweet Carolina. Reviewed by Sylvie Simmons
---
Ryan Adams
In Concert



Wednesday 22nd November 2000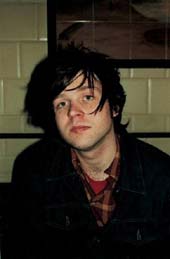 Shortly after Neal Casal's sensation-al concerts last month I was asked to do a concert with fellow Fargo records stable-mate Ryan Adams.
The only date on which he could appear in Paris coincided with my being in New Orleans.
c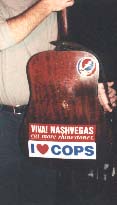 set list
1st set
to be young - sweet carolina - damn sam - just like a whore - call me on your way back home
winding wheel - don't as for the water - petal in a rainstorm - amy - like the twighlight - tell it to my heart
i still miss someone
2nd set
chin up cheer up - what sin - the fools we are as men
don't fail me now - memories of you
come pick me up

Now I may know my Ryans from my Bryans but I didn't know anything about this young 25 year old kid from North Carolina save that he'd fronted a highly rated but cult status band called "Whiskeytown". When I first played his solo CD "Heartbreaker" I was half hoping that it would be just another American singer-songwriter of no great originality and that I wouldn't be missing out on promoting something important. But from the moment the CD started playing I realised that here was someone very, very special who by hook or by crook we had to bring to the HdN.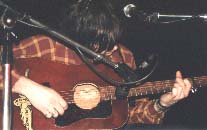 Eventually we managed to circumnavigate Thanksgiving and persuade him to prolong his European tour by a few days so we could do the show. Find out why! Rolling Stone writes "his sources run deep - from Paul Westerberg to Hank Williams - and he has the raspy, quave-ring voice and innate tunefulness to be worthy of them both" Chicago Sun says "He writes with the spirit of a young Gram Parsons ensconced in the gritty soul of an older Neil Young.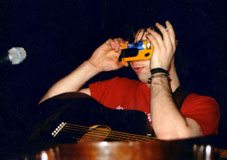 a snap decision ?
Now living in Nashville he can count himself amongst the industry's best" Uncut "an Edward Hopper painting that sings,
a Jack Kerouac novel that dances, an Altman movie that plays guitar."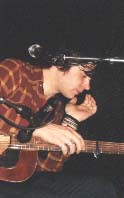 bless you Ryan