In concert
Bob Neuwirth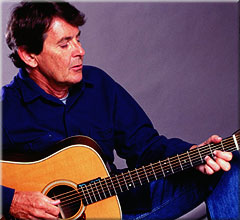 and
Peter Rowan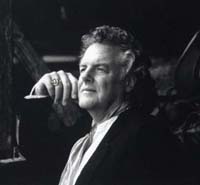 Monday 13 & Tuesday 14 May 2002

with special guests Elliott Murphy on monday and Renaud Pion tuesday
quite simply one of the most majestic pair of concerts we have ever promoted... a musical feast !
and oh the anecdotes backstage
the zimm's ears must have been a burnin'
Bob Neuwirth went to art school in Boston and was part of the burgeoning Cambridge blues-folk scene, where he learned firsthand from such urban blues legends as Lightnin' Hopkins, Sonny Terry and Brownie McGhee, Mississippi John Hurt and the Rev. Gary Davis. The other end of the transcontinental hitchhiking axis lay in California's Bay area, where Neuwirth divided his time between folk clubs in Berkeley and bohemian bars across the bay in San Francisco's North Beach neighborhood.Some of Neuwirth's mid-'60s years were spent working and traveling with Bob Dylan, including the chaotic tours documented in the movies Don't Look Back and Eat the Document. As part of the New York underground film scene of the time, he filmed the Monterey Pop Festival, went to Woodstock and traveled to Nashville with a then-struggling songwriter named Kris Kristofferson. He would later teach Kristofferson's song "Me and Bobby McGee" to his old friend Janis Joplin, with whom Neuwirth had co-written the song "Mercedes Benz." In the 70s, Neuwirth put together the band for Dylan's acclaimed Rolling Thunder Revue, which helped launch the careers of T Bone Burnett, J.S. Soles and David Mansfield, among others. In the 80s, he recorded two solo albums Back to the Front and 99 Monkeys; produced such artists as Burnett and Vince Bell; and saw his songs recorded by the likes of Concrete Blonde, k.d. lang, Peter Case, Robert Earl Keen Jr., Kris Kristofferson, Tom Russell and others. In 1994 he partnered with John Cale on the album Last Day on Earth, and two years later released Look Up, which contained Patti Smith's first recording in more than a decade. During this period he toured Europe often, sometimes alone and other times with artists such as Cale, Warren Zevon, Howe Gelb and Sid Griffin.More recently he has produced Down from the Mountain, a documentary film by D.A. Pennebaker that documents a Nashville concert by the artists from the current Oh Brother Where Art Thou? movie soundtrack. Last year he also participated in the much-lauded Harry Smith concerts with famed producer Hal Wilner, appearing at Royal Festival Hall in London and at St. Ann's Church in Brooklyn, New York.Through it all, Neuwirth has remained purposefully elusive. He's an artist in search of art, not fame, one whose travels never cease because his artistic restlessness never lets up. "You have to let the art take you," he says, reporting from the road once more. "The minute you try to control the art, you've lost it." Such is the impetus that drives Bob Neuwirth; such is the spirit that brought him to Havana, and to Havana Midnight his latest album.
Peter Rowan was a former member of Bill Monroe and the Bluegrass Boys and is one of bluegrass music's most popular cult figures. From the band Earth Opera to Old and In the Way with Jerry Garcia (Peter wrote Panama Red" he has developed a devoted international fan base through his recordings and years of constant touring. A skilled singer/songwriter, Rowan has written some of the most classic songs in the bluegrass repertoire. In describing players trained by the late Bill Monroe, Billboard Magazine referred to Rowan as "one of the best of them."

---