Loudon Wainwright III



Tuesday 27 & Wednesday 28 July 1999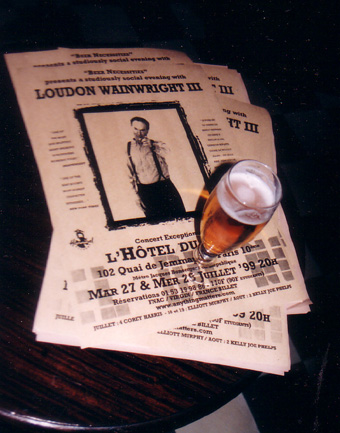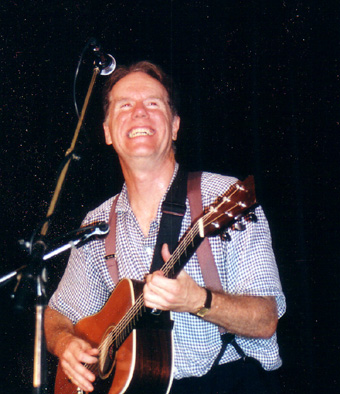 ---
Loudon Wainwright III
with
Peter Blegvad
the very first concert in the



Sunday 7 & Monday 8 December 1997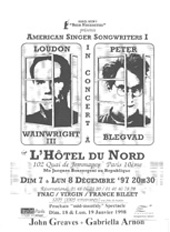 Historical Facts and Dates
Born: September 5, 1946, Chapel Hill, North Carolina
Early Background and Education: Grew up in the affluent golf course clustered county of Westchester, New York. Attended St. Andrews School for Boys (1961-1965). One-and-a-half years at Carnegie Mellon University studying acting -- dropped out in January 1967. Was an actual participant in the Haight Ashbury Summer of Love, 1967. Has sired several beautiful and talented children.
First guitar at age 13
Began to write own songs in 1968
Made first album, "Loudon Wainwright III" for Atlantic Records
Wrote "Dead Skunk..." in 15 minutes in 1972 -- #12 in the Billboard chart (the #1 single in Little Rock, Arkansas, for six weeks). Nineteen albums. Two Grammy nominations. Songs covered by Johnny Cash, Earl Scruggs, Freakwater, Norma Waterson, Kate & Anna McGarrigle, and most recently, Rufus Wainwright.
Television: Appearing this Fall in "Undeclared," a new series on the Fox network produced by Judd Apatow (Freaks and Geeks, The Larry Sanders Show;) appeared on the television show M*A*S*H in 1975 as Captain Calvin Spaulding; and an episode of British Central Television's "Soldier, Soldier;" The Jasper Carrot Show, on BBC 1 TV, as the resident American, wise-guy singer songwriter; hosted BBC TV series "Loudon & Co." in 1994 and was the original musician/sidekick on "The David Letterman Show". Films: Neil Simon's "The Sluggers Wife;" David Jones' "Jacknife," starring Robert De Niro; and the Betty Thomas film "28 Days," starring Sandra Bullock; Stage: Caryl Churchill's "Owners" at the Young Vic in London and Pump Boys and Dinettes on Broadway. Print Media: Short story "School Days" (based on a song of the same title) is included in the recent book "Songs Without Rhyme: Prose by Celebrated Songwriters" edited by Roseanne Cash (Hyperion), Several Op Ed pieces for The New York Times by invitation.
National Public Radio (NPR) in the US continues to commission Loudon to write topical songs on events and individuals in the news as has ABC TV's "Nightline"