in concert at l'Hôtel du Nord



short on audience numbers but long on music


Tuesday 4 December 2001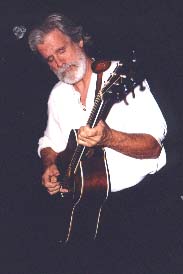 1st set
josh white; winterline; hometown boy, buckdancer, how much can the sun be down, waterbug
asphalt blues, old sal, this is my body, mama lou
2nd set
you're the one, coyote, walls came tumbling down, moment is mine, eternity & main
i love my music and my woman
100% neighborproof acoustic encore
losin' you, blow me down again
where you've been gone so long (newbury)
Jack Williams is an artist for all seasons...a South Carolina-based 40-year veteran of the road...a ray of moonlight on the lost highway. He is a joyously reckless performer who only knows to go where his heart says go. His is music born at the meeting ground of the traditional and the contemporary... original songwriting and performance drawing deeply from the eclectic well of our musical heritage.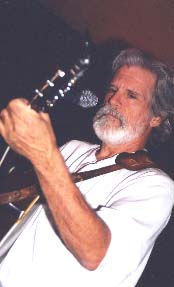 Peter Yarrow (of Peter Paul & Mary) said
"Jack is the best guitar-player I've ever heard".
Mickey Newbury calls him "An American Treasure"