Acoustic Music Matters in Paris presented
Geoff Muldaur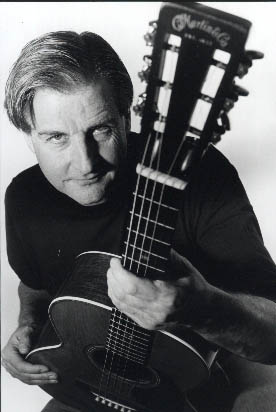 In Concert


Monday 4 & Tuesday 5 June 2001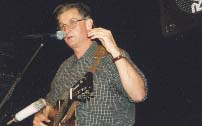 When the country-blues revival bloomed in the 1960s, Geoff Muldaur stood apart from his fellow northerners, because he never imitated the original singers and he never tried too hard. Instead this Cambridge folkie seized on the sheer charm and beauty of the old southern blues with relaxed, sweet vocals that sounded like Leon Redbone without the shtick and the Holy Modal Rounders without the bad notes.
Even when he was singing with the Jim Kweskin Jug Band and Paul Butterfield's Better Days, Muldaur released his own albums, including a pair for Flying Fish -- 1978's "Geoff Muldaur and Amos Garrett" and 1979's "Blues Boy." The dozen best tracks from those two discs have now been collected on a new anthology CD, also called "Blues Boy," which showcases the underrated Garrett's quicksilver lyricism and Muldaur's transformation of several R&B hits into country-blues reveries.
After those Flying Fish discs, though, Muldaur fell silent for 19 years, never recording and rarely performing until he released "The Secret Handshake" in 1998. He has followed that up with "Password," an album that further refines the patience and tastefulness of his early career. The eclectic album contains five vintage blues tunes, but also Tin Pan Alley numbers, cowboy songs and gospel hymns, all united by Muldaur's unhurried confidence in the material.
Typical of his methodology is the way he takes Charlie Patton's driving Delta blues "Some of These Days (I'll Be Gone)," strips away the boastfulness and reveals the lovely, elegiac melody within. And if you want to measure the extent of Muldaur's influence on the roots musicians who followed him, just consider this list of players who volunteered to help out on "Password": Dave Alvin, John Sebastian, David Lindley, Richard Greene, Van Dyke Parks and Kate & Anna McGarrigle.
Geoffrey Himes washington Post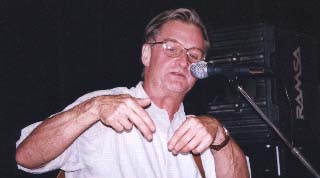 ---