Sonny Condell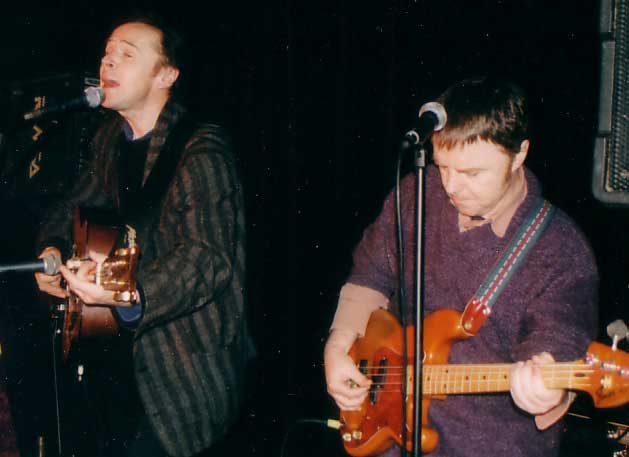 + Garvan Gallagher
(on bass)
support
Chris Kenna




Sunday 5 & Monday 6 December 1999

set list
FOREVER FROZEN – LONG DARK EVENING – TELEPHONE – I LISTEN TO SNOW– GOOBHYE KAREN
TEA IN A FIELD – I'M MARKING TIME - JERICHO - THE PINK PROMENADE - HUNGRY FOR YOU
PILO – TIME IS LIKE A PROMISE – CAMOUFLAGE – SYCAMORE – FAIR WARNING
JUMP – MY WET DOG
KINGS TILL SPRING COMES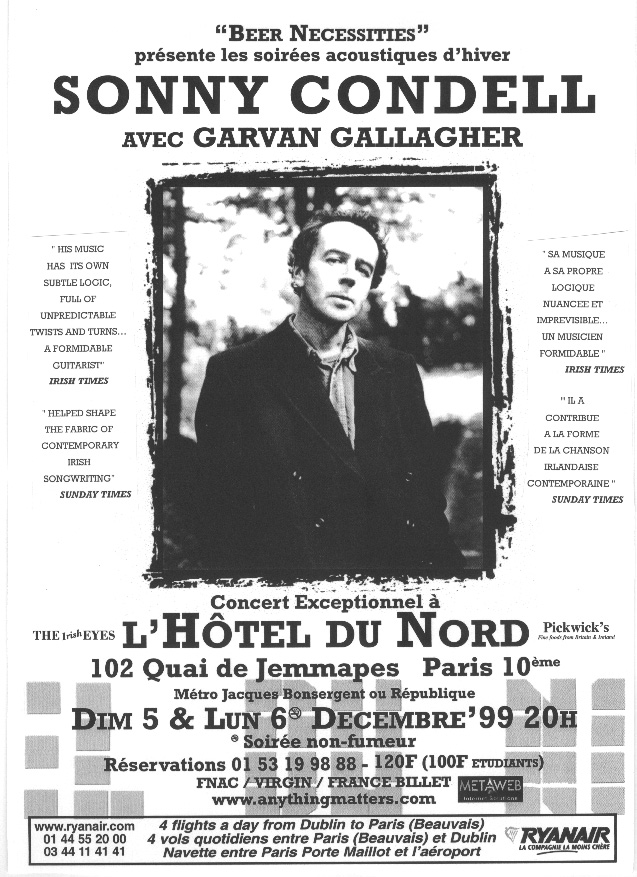 As songwriter and driving force behind the legendary Scullion, Sonny Condell occupies an almost unrivalled place in the Irish musical landscape. Having appeared more recently as a solo performer, Condell teamed up earlier this year with Garvan Gallagher (Mary Black, Carole King) on bass guitar and Eddie McGinn (Maire Breathnach) on drums and percussion and has recently embarked on a new touring schedule as CONDELL.
www.condell.net


Even if he only needs one, with four flights a day to and from Dublin
Ryanair are Sonny's chosen transporter.