Laughing Matters Presents

John Shuttleworth
not in the flesh but on the screen in
It's Nice Up North the movie
Paris Première Projection In JaVaRaMa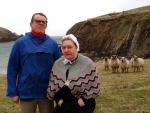 Tuesday 21 November 2006
with personal appearance of the director
Graham Fellows
John Shuttleworth Yorkshire's delightfully down to earth answer to Jean-Michel Jarre and Liberace
stars in this "spoof" travelogue documentary.
His aim being to prove that the further north you go the nicer people become
and the more frequent the sheep bleat maybe.
Directed by John's creator Graham Fellows
(who will be present for the screening of the movie and a subsequent question and answer session)
the film was shot by Martin Parr
it's "a bit of a shambles but utterly inspired" according to the Daily Telegraph.
---
laughing matters calibrates 10 years of stand-up comedyand spelling mistakes in paris

John Shuttleworth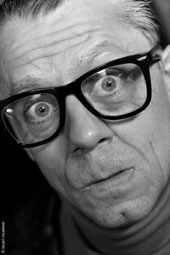 stuart mcalister shutters shuttleworth

the gloves will come off and he'll be loud and clear at
La Java
105 faubourg du Temple Paris 10
tuesday 20 Sept 2005
Sheffield's own Shuttleworth is one of the all time great comic creations of actor-comedian Graham Fellows. He's a croaky voiced warped optimistic romanticist much loved in the UK where he has had several seasons of shows on BBC Radio 4 . When Ken's Carvery comes to Paris he'll be serving up a mix of wondrous pedantic logic and outrageously banal musical banter from behind his "every household should have one" Yamaha home synthesiser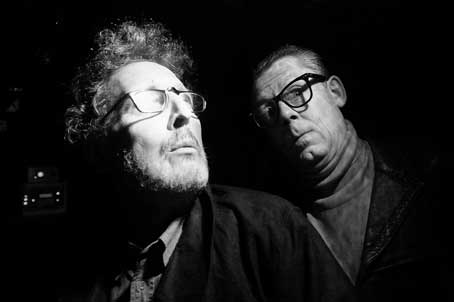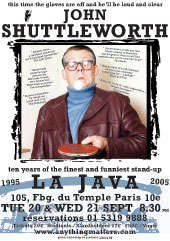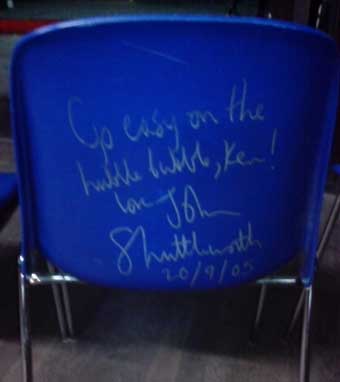 ---
Laughing Matters brings
John Shuttleworth's
One Foot In The Gravy Tour To Paris



Sunday 27th, Monday 28th & Tuesday 29th May 2001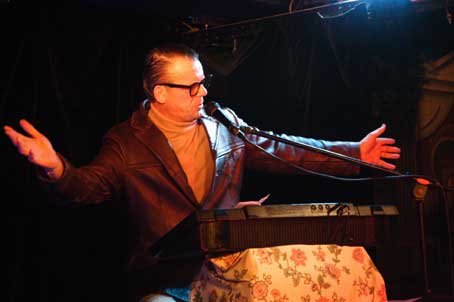 with special guest
Brian Appleton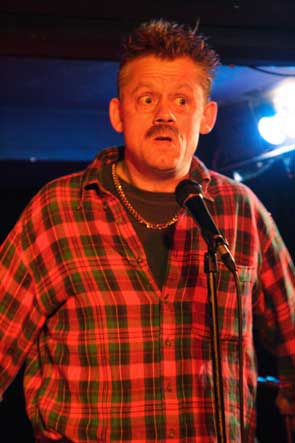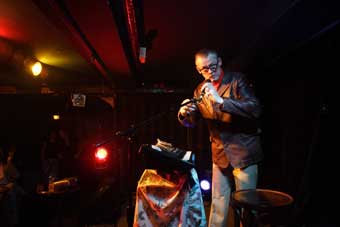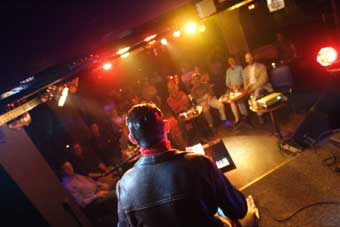 Gales, floods, melting icebergs, earthquakes, not to mention mad cow disease and the recent fuel crisis - John Shuttleworth is worried.....but not overly. After all, he enjoyed jockeying for position on the garage forecourts, and he's convinced his carport roof will make an excellent jetty if the floods return. Still, John can't help feeling he's got ....One Foot in the Gravy!
Winner of the prestigious Manchester Evening News Comedy Award 2000, John Shuttleworth is the star of hit TV shows 500 BUS STOPS and EURO PIGEON and five Radio 4 series. Don't miss the brilliant songs and hilarious stories from Sheffield's King of the Yamaha.
'Punch the air to character comedy... in a class of its own' The Sunday Times
Special guest Brian Appleton's unique insights into the history of rock stem from the fact that - despite being a simple Brummie from Selly Oak - he played a pivotal, though currently unrecognised, part in that very history. Without Brian many of today's gods of rock would never have seen the light of day and many of the songs regarded as classics would never have been written. Brian is currently recording a radio series for Radio 4 that will be broadcast in September.
'brilliant show... a theatrical spinal tap for the musical community' The Irish Times
Background Information: John Shuttleworth and Brian Appleton are the creation of actor/musician Graham Fellows, whose own place in rock history was secured in 1978 when, in his first year at drama college, he wrote and recorded the punk classic 'Gordon is a moron' as Jilted John. He also recorded the voices for the BAFTA award winning Aardman animation, Stage Fright.
'Shining imagination. He makes me laugh until I cry' The Daily Telegraph
Graham Fellows came to attention in the early Nineties with his John Shuttleworth character, and has now created a follow-up in "musicologist and part-time lecturer in Media Studies" full time Brummie - Brian Appleton; Appleton's History of Rock'n'Roll consists of amusingly bitter tirades as to how he unwittingly created some of rock's greatest moments, from inspiring Rod Stewart to write "Maggie May" to causing David Bowie's notorious 1976 fascist salute at Victoria station.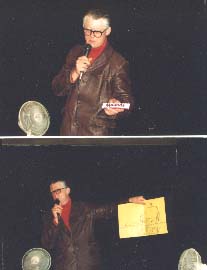 John Shuttleworth and Paris fan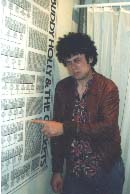 Brian Appleton gets Petty with Buddy
---
John Shuttleworth



Mon 18, Tue 19 & Wed 20 October 1999
Ken's Carvery serves you right in Paris

Sheffield's own Shuttleworth is one of the all time great comic creations of actor-comedian Graham Fellows. He's a croaky voiced warped optimistic romanticist much loved in the UK where he has had several seasons of shows on BBC Radio 4 . When Ken's Carvery comes to Paris he'll be serving up a mix of wondrous pedantic logic and outrageously banal musical banter from behind his "every household should have one" Yamaha home synthesiser