Laughing Matters in Paris provided you with
a wicked wednesday and a good friday
in the company of


Reginald D Hunter





Wednesday 17 & Friday 19 April 2019


Facing The Beast
'neath a pink moon
full and rising
In
La Chapelle


19, rue de Lappe Paris 11




"This is Comedy of a rare scope" The Times

The man from Georgia will be on your mind long after the curtain comes down.


---
Laughing Matters in Paris in Association with Mick Perrin Worldwide
Presented from Georgia USA


Reginald D Hunter




the Makem' Shoot You in the Ass Tour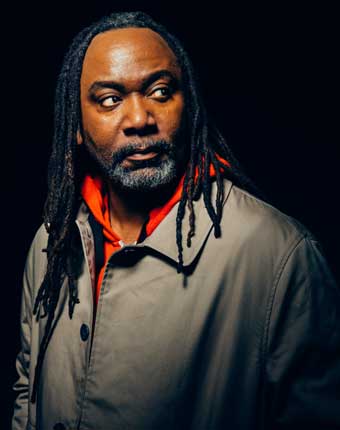 Monday 16th May 2016
laughter in the
Chapelle des Lombards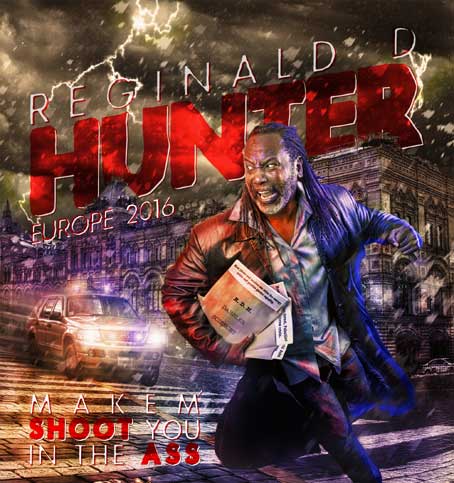 Makem' Shoot You In The Ass
Europe 2016
"THIS IS COMEDY OF A RARE SCOPE" ««««« Times
Reginald D Hunter returns to Europe following his UK tour and a hugely successful year of filming and performing around the world!
"SEARING SOCIAL COMMENTARY, DEEP SOUTH WISDOM AND JUICY PUNCHLINES ARE PRETTY MUCH GUARANTEED" Independent
Reginald has been in the UK for just under two decades and in that time he has become one of the UK Comedy industry's best-known performers. His work can be brutally honest and is often considered to be controversial but it is always meticulously thought out and he has never been afraid to face challenging issues head on, even when the focus is on his own principles or beliefs.
"POISED, PROVOCATIVE, BRILLIANTLY FUNNY" Times
He recently travelled back to his birthplace in America to film the hugely popular documentary series, Reginald D Hunter's Songs Of The South, for BBC2. He is a well-known face on primetime television shows such as 8 Out Of 10 Cats, Never Mind The Buzzcocks and QI and is a frequent guest on Have I Got News For You. He has appeared in Argumental for Dave Channel and Would I Lie To You and Live At The Apollo for BBC1 and starred alongside Andy Hamilton in BBC4's It's Only A Theory.
"IN AN AGE WHEN COMEDIANS TEND TO HAMMER AUDIENCES WITH MATERIAL, AND PLAY THE SELF-PROMOTION GAME FOR ALL IT'S WORTH, HE'S A REFRESHING CHANGE, STAND-UP COMEDY'S COOLEST CUSTOMER" Telegraph
Laughing Matters in association with
Mick Perrin Worldwide & Mandy Ward Artist Management Presented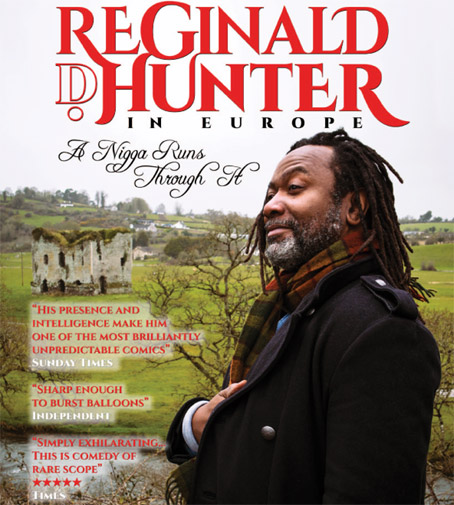 Wednesday 15 October 2014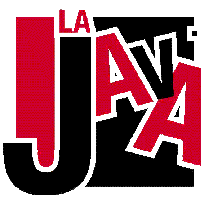 http://www.reginalddhunter.com/
Following sell-out tours of the UK and Australia and critically acclaimed debut tours of New Zealand and Scandinavia Reginald will be bringing his own unique blend of humour to back to Paris.
In the fifteen years since he began performing, Reginald D Hunter has become one of the UK Comedy industry's best-known and most distinctive performers. His work is often brutally honest, frequently controversial but always meticulously measured and thought out.
Reginald's popularity has led to him being invited to perform in venues around the world in places such as Singapore, Hong Kong, South Africa, New Zealand and The Sydney and Melbourne Comedy Festivals.
"SHIMMERS WITH STAGE PRESENCE…COMIC TIMING IS SHARP ENOUGH TO BURST BALLOONS"
Independent
"REGINALD D HUNTER JOINS THE TOP RANK OF STAND-UP COMEDIANS WORKING TODAY…A COMEDIAN GOING FOR BROKE, FLYING IN THE FACE OF RECEIVED OPINION IN A WAY THAT IS SIMPLY EXHILARATING……THIS IS COMEDY OF A RARE SCOPE" ***** The Times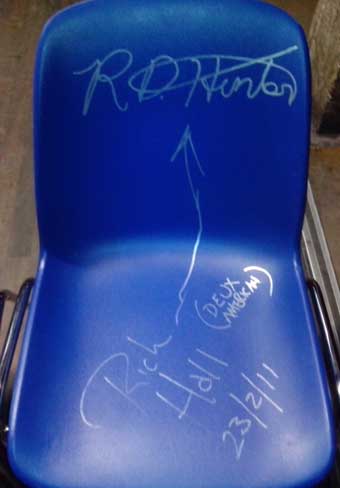 ---
Laughing Matters Presents some Banter from Atlanta
Reginald D Hunter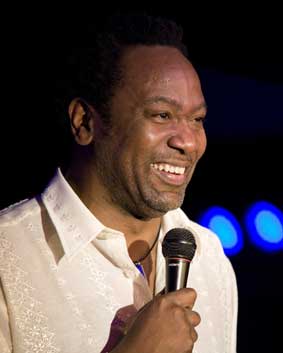 caught in the act by stuart mcalister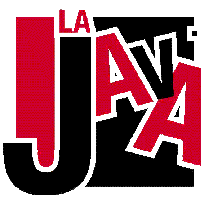 105, rue du faubourg du Temple Paris 10
Tuesday 11 March 2008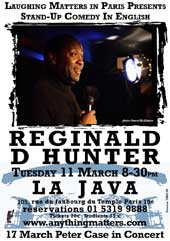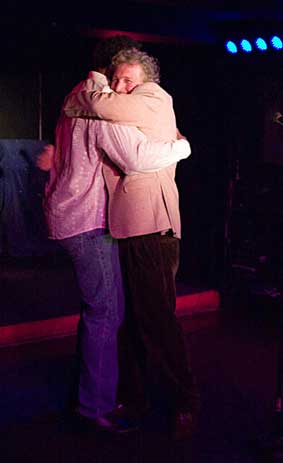 ---
.Laughing Matters In Paris Presented
Reginald D Hunter
Probably The Greatest Show To Date At
La Java
eight and a half out of ten ? or just 10 out of ten ?
Tuesday 7th February 2006
click on the picture for sound and vision

9-08 pm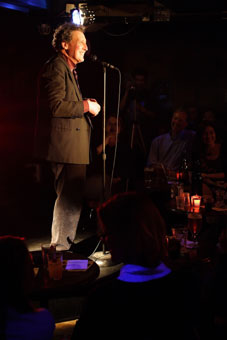 9-16 pm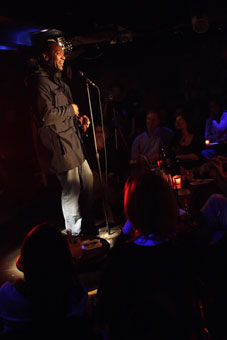 stuart mcalister's comedy catches

9-18 pm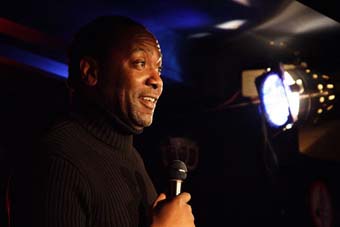 9-26 pm
9-38 pm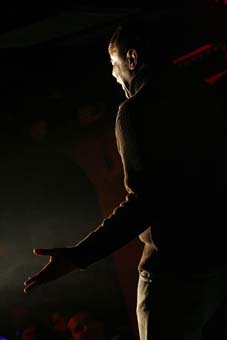 9-46 pm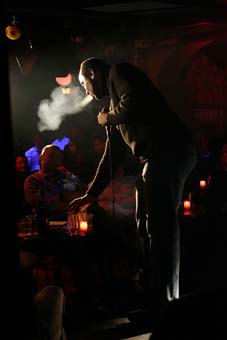 10-01 pm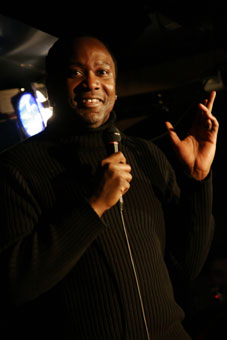 Reg has owed us this show since thanksgiving 2004 when he halved his two sell out shows
in Paris to fly home to Atlanta and eat turkey and pumpkin pie.
It's been a long time coming but bound to be more than twice the worth of the weight.
Perrier Award nominee 2003, Reg is one of the good guys of comedy.
A hypnotic, smooth-talking, very human comedian who hits your funny bone
with tales of love, hate, death and all that is in between.
"Reg ecapsulates cool." Arthur (luke warm) Smith
"The coolest man in comedy, he's got the natural charisma and stage presence that
most comics can only envy. His material is spellbinding." Chortle
"Shockingly good. He is shocking and he is good." The Herald
"Flagrantly misogynist and enforcing racial stereotypes of black people." The Times
"It's sometimes hard to fathom that what he is saying could be construed as controversial.
Even-handed but provocative." The Independent
"Passion and intelligence a potent combination." The Telegraph
"The most compelling comedy show I have seen in years, profound and hilarious."
Financial Times
"Masterful and important." Sunday Times
"Pure gold... the perfect set." Guardian
"Like his hero Richard Pryor, Reginald D Hunter is a man on a comedy mission.
Hugely talented and with an unerring sense of finding the right time to hit his audience with a punch line, this man will break through your social barriers with a humour." The Scotsman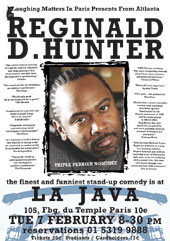 ---
.Laughing Matters In Paris Presents
The Penultimate Show Of 2004



Reginald D Hunter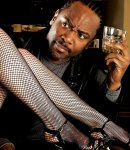 Double Perrier Nominee
(but that's not what he has in the glass)
Hotel du Nord
Monday 22 november 2004
reduced to just the one night
'cause Reg flew back to Georgia early wednesday morning

"A mystery wrapped in a Nigga"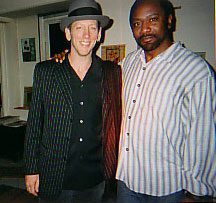 reg & darden smith
atlanta & austin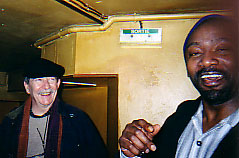 reg & jim haynes
now orleans & atlanta




after dinner in the maldoror restaurant where we would hang après show