.

Phil Nichol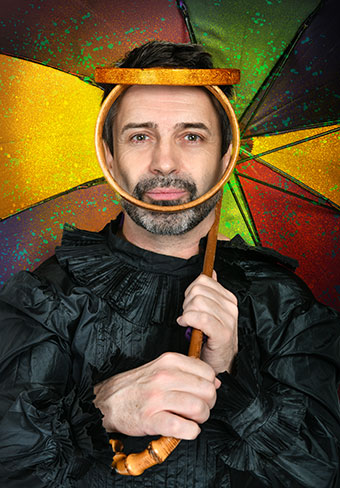 11, rue des Canettes Paris V!
Wednesday 1st March 2023

it might have gone slightly wrong but it was alright

another job well dungeoned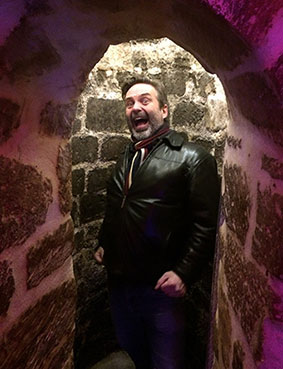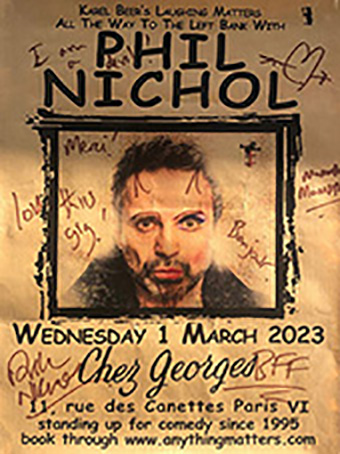 ---
Laughing Matters Presents the Multi Dimensional
Edinburgh Award Winner with Winning Ways
as seen on TV and in the West End Musical
Everyone's Talking About Jamie
Phil Nichol
You'll be right to see
"Your Wrong"
on
Thursday 7th February 2019
in
La Chapelle
19, rue de Lappe Paris 11
http://www.philnichol.com/your-wrong/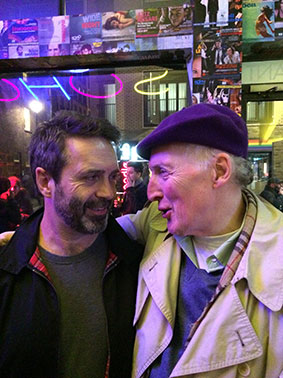 KJB and Phil Soho Theatre London December 2018
I'm on Your Right
Phil is going back on tour in 2018 for an outing of his most recent show, Your Wrong.
Trump. Your wrong. Brexit. Your wrong. Facebook. Your wrong. Tinder. Your wrong. Religion. Your wrong. Fashion. Your wrong. Grammar. Your wrong!
We are being watched. Whether it's the grammar Nazis on the internet, the court of public opinion in the media, the government through our smart phones, the aliens from deep in the crust of the moons of Jupiter, or by God himself, we are being monitored. The pressure to "get it right" is tremendous! Right?
Your Wrong questions the nature of understanding and explores our modern day need to be right about everything.
"…a show that makes you laugh and think while you are watching, and then wakes you up in the night to laugh and think again." ***** The Scotsman
"… not just comedy but soul-quenching storytelling at its finest." EdFestMag *****
"Masterful" The Herald ****

May contain adult themes and strong language
---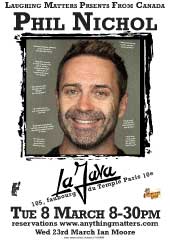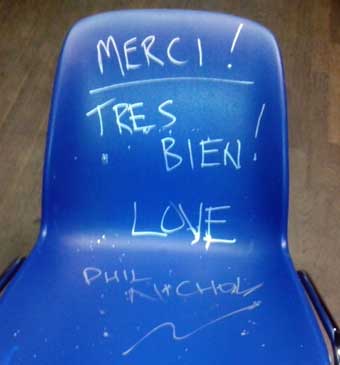 ---
Laughing Matters Presented the All Revealing Naked Racist
the Glasgow Born Canadial and winner of the 2006 If-Comeddie Award*
Phil Nichol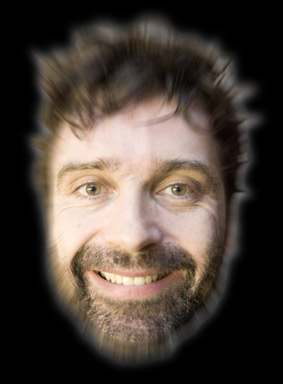 Photos from Tuesday night are on Stuart McAlister's website
just click on the pic above and go into the gallery where almost all will be revealed




La Java


Tuesday 16 & Wednesday 17 January 2006
* it used to be called the Perrier Award but the sparkle went out of the fringe for the mineral water boys
and now it's called the IF-Commedie but it's the same accolade even if you don't get the bottle

2006: Winner of the if.comeddie Award for his Edinburgh show The Naked Racist 2006:
Appeared as the producer in Rob Brydon's BBC Three series Annually Retentive 2005:
Appeared in BBC Two's Broken News, as camp showbiz reporter Josh Cashman on this BBC2 spoof 2003:
Chortle Award nominee for best headliner 2002
Nominated for the Perrier for his Edinburgh show: Things I Like, I Lick 2002:
Chortle award nominee for best male circuit comic 2002:
Appeared as Philip Salon in the Boy George musical Taboo in the West End
"Nichol's performance is an all- singing, all-bouncing, all-paper folding ode to the joys of Being Silly.
This shockingly talented, breathlessly versatile performer could render the Financial Times a frothing tsunami of fun."
Metro
"Maybe he's just a comic genius who can take old crap and transform it into something jaw-achingly funny".
The List

"hovers between insanity and brilliance"
The Sunday Times

"explosively abrasive and buttock clenchingly funny as ever......amazingly rabidly good, just go and see him."
3 weeks

"it's fast, fun and a rollicking good time."
Edinburgh Evening News"

"The face of an angel the tongue of a whore and the energy of a toddler on an Irn – Bru binge."
The Times"

"The craziest and sharpest on the fringe"
The Guardian "

"Bust a gut to catch Phil's side splitters"
The Herald"
" A stream of inspired lunacy, a roller coaster ride, full of violent, unexpected twists and delivered at breakneck pace."
The Stage "

"One of the most talented actors I have ever seen extremely funny a genuine star."
Evening News