Laughing Matters tried to present a man you can't bet on
Johnny Vegas
but the BBC TV snatched him away again so
Emmy winning
Mike Dugan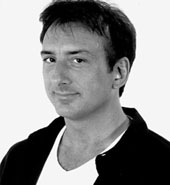 &
Jo Caulfield
(England's finest female collaborater
on Graham Norton's TV show)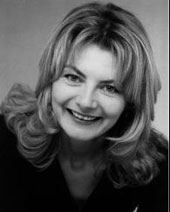 Sunday 24th, Monday 25th & Tuesday 26th June 2001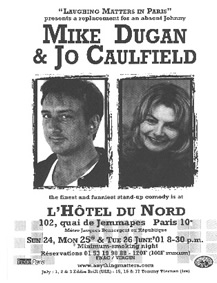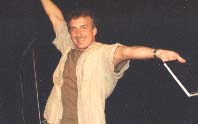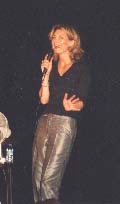 What do we know about Mike Dugan ? A trawl through the web will net a blues guitarist from Pennsyvania, someone at the Travis Marine Academy an Air Force chief of staff, then there is a wrestler, a deep sea diver and a democrat plus a schoolboy in Tasmania with bad skin. However the one we are interested in is the US stand-up comedian whose talent for making people laugh began with his rise through the New York comedy club circuit in the 1980s. He is a former winner of the prestigious San Francisco International Stand-up comedy competition and has won an Emmy award. Mike has had numerous television appearances, including 'The tonight Show' with both Johnny Carson and Jay Leno, with MTV and VH1. He has also been the opening act for perormers such as Roy Orbinson, Chuck Berry and Harry Belefonte.

Jo Caulfield is a regular Comedy Circuit comic. She's very sharp and very funny and a fantastic observational comic. Hot off the screens of Channel 4) she is a bit like Jo Brand only thin…..and funny! Very funny in fact. A writer for Channel 4's So Graham Norton, Jo's other credits include BBC Radio 5's The Treatment, ITV's Days Like These, and Channel 5's The Comedy Store.
Fame finally came home to rule the roost when on 23 april 2001 she appeared on Never Mind the Buzzcocks with Fish & John Taylor of DuranDuran.
The Guardian
'Brilliant... very endearing... fiesty and garrulous'
---