Laughing Matters in Paris presented
from South Africa
Barry Hilton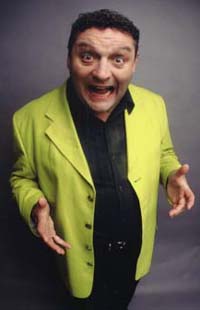 Sunday 31 March, Monday 1 & Tuesday 2 April 2002



more on the cousin
"LAUGHTER TO THE PEOPLE TOUR 2002"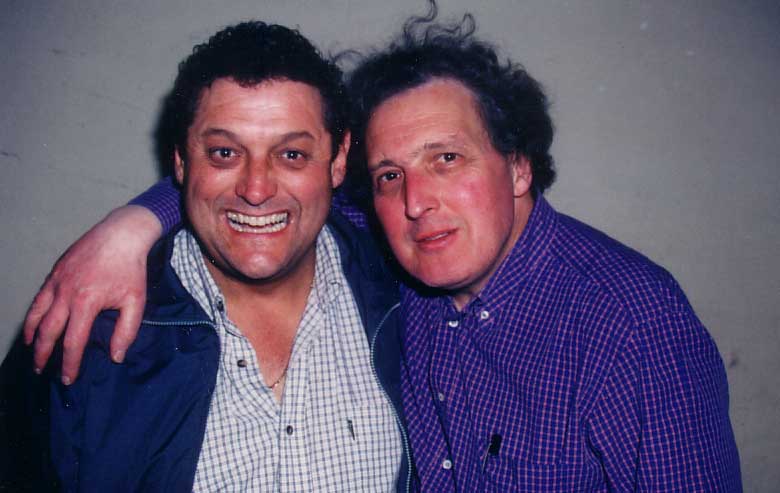 In 2001 he performed to over 35,000 people in South Africa, in both comedy venues and Theatres. He also came to London, and performed three sold-out shows in June and August. This year he will be bringing his unique brand of humour to Europe.
Barrys' original humour has a universal appeal, he has the gift to make people laugh at some of most ordinary observations of everyday life. Families bring their children to his shows. No show is the same for this hilarious performer all South Africans, wherever they live, have come to love.
Barry has been featured on South African television in two different comedy series: "Funny Business" as part of the South African Broadcasting Corporation's Comedy Showcase, and last year Barry hosted his own ten part television series, titled "Funny You Should Say That" which was Prime-time Saturday night viewing. He has released two live comedy videos and three different comedy compact discs, - His latest live video, "Here We Go Again", has sold in excess of 40,000 copies.
South Africa's top stand-up comedian has achieved something that very few talents manage to do. His popularity spans all walks of life in South Africa and he is the only stand-up comedian performing there who has such a wide following. Almost everyone knows who "The Cousin" is in South Africa and if they are in or around Paris over Easter will jump like springboks at the opportunity of seeing him live.