tuesday 4 & wednesday 5 november 2003
BAFTA Award Winner, British Comedy Award Nominee,
Perrier Award Nominee

Highly regarded in industry circles as one of comedy's most exciting new prospects,
Lee's lightening sharp mind for gag writing and joke telling
has set him apart as an incomparable comedic performer.
Lee is a familiar face to live audiences, being a regular headliner at leading clubs
across the UK and touring with his own solo shows at theatres and arts centres.
In addition to his incredible success as a stand-up,
Lee is an award-winning sketch writer and performer.
He has received critical acclaim for his sketch-shows at the Edinburgh Festival,
where he was nominated for the coveted Perrier Award.
Internationally, Lee has appeared at the comedy festivals in Montreal, Aspen and Melbourne.

For television, Lee has written and starred in TV's The Sketch Show,
which was also nominated for the Golden Rose of Montreaux, a Banff Television Award,
and led to Lee's nomination as Best Newcomer at the British Comedy Awards.

Lee's other TV credits include Gas, writer and performer of The Lee Mack Show ,
The Stand-Up Show and The Royal Variety Show.
"Wickedly funny." The Guardian
"I was knocked out by Lee Mack's talent" The Express

Just me, and a microphone. Nice and simple, just how I like it. And an audience of course. That's important. But that's it. That's all I need. Me, the microphone, and the audience... Oh yeah, and a theatre. For the audience to sit in. But apart from that nothing else. Because that's all I need for a top night of... Oh yeah and a P.A. system. But nothing else. No props. No gimmicks. Oh yeah, actually there is a gimmick. I forgot, and a couple of props. But nothing else, just me, the microphone... Oh hang on I'm going to need a roadie for the P.A. system. But apart from that, it's simple. Just me, the microphone, the audience, the theatre, the P.A. system, the props, the... look, sorry, I've got to go, I've got loads of stuff to sort out... Lee Mack
A gifted comedy natural, Mack seems to get a kick from being silly. It's an attractive attitude, similar to Eric Morecambe's playfulness, that always wins through.
It's not a case of personality over substance, though, as even Mack's silliest puns and visual gags have clearly been extremely well thought-out. They're so polished they cannot fail to hit home, but delivered with a deft lightness of touch that catches you out.
He's hit the telly big time, so see him now if you can. He's going to be a star.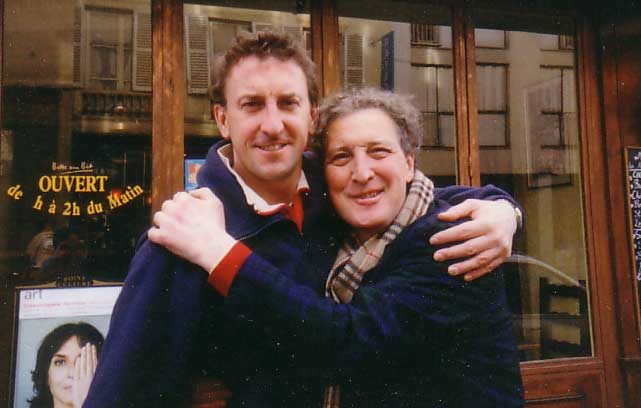 ---