Stand-Up Comedy In The Swealtering


Sun 16, Mon 17 & Tue 18 July 2000
3 YANKS
PRANKING IN PARIS !!!!
DAVE FULTON, TOM RHODES
& EDDY STRANGE
+ a 4th Mark Saltveit
whoops we lost Proops who pooped the party but gained
Mark Saltveit who happened by.
WHERE BUT AT LAUGHING MATTERS IN PARIS AT THE HOTEL DU NORD
COULD SUCH AN INCREDIBLE BILL BE ASSEMBLED
FOR NON CHARITABLE PURPOSES ?
Dave and Tom had been performing in Amsterdam
Eddy was in Paris with his son and all of them wanted to perform
whilst in town
they were all stars so no special pecking order nor heckling order but it was
after mark's introductions
sunday eddy, tom & dave
monday dave, eddy & tom
tuesday tom, dave & eddy
Eddy & son with Mark and Dave
pre absinthe night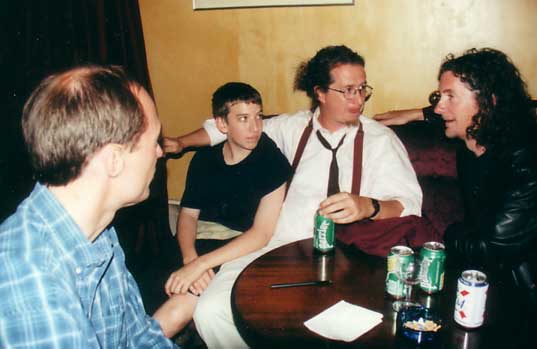 and we finished drinking absinthe courtesy of Fulton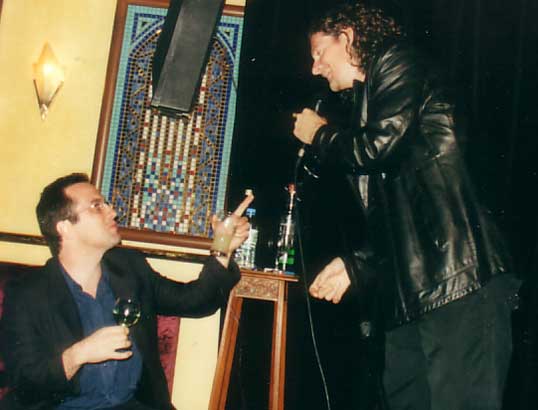 dave serves tom midnight tuesday